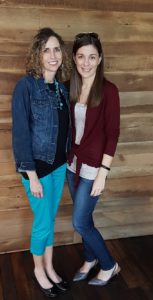 "Learn more about Cook & Plunk CPAs here on our website, but first we would like to express our gratitude for the encouragement and support that we have received from our clients, community, friends and family on this new business venture. We could not have accomplished any of this without each and every one of you. Many thanks and love!" Kim & Rachel
Cook & Plunk CPAs is a Spring Hill, Tennessee CPA firm with one key difference that sets us apart – we take time to get to know our clients and develop personalized accounting and tax solutions around their needs. We can help you save money on taxes, prepare your financial statements, help you create a budget, and much more. For a complete list of our services, please see below.
When you call for an appointment, we'll schedule a meeting at your convenience.
To learn more about our CPA firm, call (931) 269-9380 today. We look forward to serving you.
Our Services Include:
Accounting & Bookkeeping
We prepare accurate financial statements, help you manage cash flow, and more.
Outsourced Accounting
Save money by outsourcing all or part of your accounting functions to a trusted and experienced CPA firm.
New Business Advisor
We will help you select the appropriate structure for your business so you can save money on taxes.
Attest Services
We can also perform compilations, reviews or agreed upon procedures to fit your business or individual needs.
Tax Planning & Preparation
We help businesses and individuals save money on taxes through a variety of tax services.
Click on the individual links to learn more about what each of these services include.